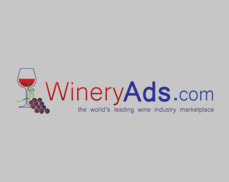 Winery Radevski
Property Type: Winery
Appellation: Winery Radevski
City / Location: Demir Kapija
State / County: Macedonia
Country: Macedonia
Lot Size: 2
Price: $ 200,000.00
Posting Type: For Sale
Expire on: 16.Mar.2014
Posted on: Feb 25, 2014
Property Details
The winery is located in Demir Kapija, Macedonia. It covers a total area of 2700 m2, of which 1074 m2 can be used for additional construction, with all permits already in place. The current facilities are: 150 m2 (10x15; 7 meters in height), wine cellar 35 m2 (7x5; 3 meters in height).

The vineyards are planted with Syrah, imported from France, on a large area behind the facilities.

Equipment:

- Zambeli Mill
- Zambeli Monoblock pump
- Niko Pneumatic press 1100 litres
- Zambeli flow pump
- Fermentation tank, 5 tons (2 pieces)
- Fermentation tank 3.2 tons
- Storage tank 3,2 tons (4 pieces)
- Storage tank 2 tons (3 pieces)
- Storage tank 1 ton
- Complete additional equipment (hoses, couplings, etc.)
* All equipment was bought new in 2006

Wine in storage, could be sold separately:

- Vranec 7000 litres
- Merlot 6000 litres

Upon purchasing the winery, production can be started almost immediately.