Advertise on WineryAds.com
Take advantage of WineryAds.com to reach and target professional wine industry clientele.
As an international B2B wine industry e-marketplace, with more than 40,000 monthly visitors to our site from more than 180 countries over the world, we believe that your advertisement on WineryAds.com will highlight your company and products and boost your sales.
WHY SHOULD ADVERTISE ON WINERYADS.COM?
WineryAds.com allows you to:
Promote your offer to thousands of wine industry buyers and sellers worldwide
Directly receive offers to your email matching your sourcing criteria
Increase your online international visibility
Simple, fast and effective way to trade
Connect with the global wine industry community
General Web Stat for WineryAds.com per month:
Over 40,000 Unique Visitors
Over 1,000's Wine Industry Professionals using our website services and tools
Over 2,000 Registered Members and growing
Over 5,000 Registered Newsletter Subscribers and growing
Over 10,000 Social Fans and Followers (Facebook, Twitter, Google+, LinkedIn)
Over 15 min. Visit Length
100% Organic traffic to our website and your Business as well
Our different advertising packages offer you the flexibility to choose the visibility that's right for your business.
Banner Ad & Size (pixels)
Website Placement
Duration
Price for 1 Month
Price for 3 Months
Price for 6 Months
Price for 12 Months
Top Banner
All pages
24h Rotation
$350.00
$900.00
$1,500.00
$2,280.00
600 x 60 px
change every 15 sec
$300.00 per month
$250.00 per month
$190.00 per month
Right Banner
All pages
24h Rotation
$190.00
$450.00
$720.00
$1,080.00
180 x 50 px
change every 15 sec
$150.00 per month
$120.00 per month
$90.00 per month
Package Deal
All pages
24h Rotation
$470.00
$1,200.00
$1,920.00
$2,760.00
1 x Top banner (600x60px)
1 x Rigth banner (180x150px)
change every 15 sec
$400.00 per month
$320.00 per month
$230.00 per month
All banners need to be in .jpg, .gif, .png, .swf format only
If you order 3, 6 or 12 months advertisement plan and pay the whole amount in full you will get additional 10% OFF from the actual price, otherwise you will be billed every month
To advertise please contact Petar Kirilov at [email protected] or call: +1-707-490-2067
Advertise positions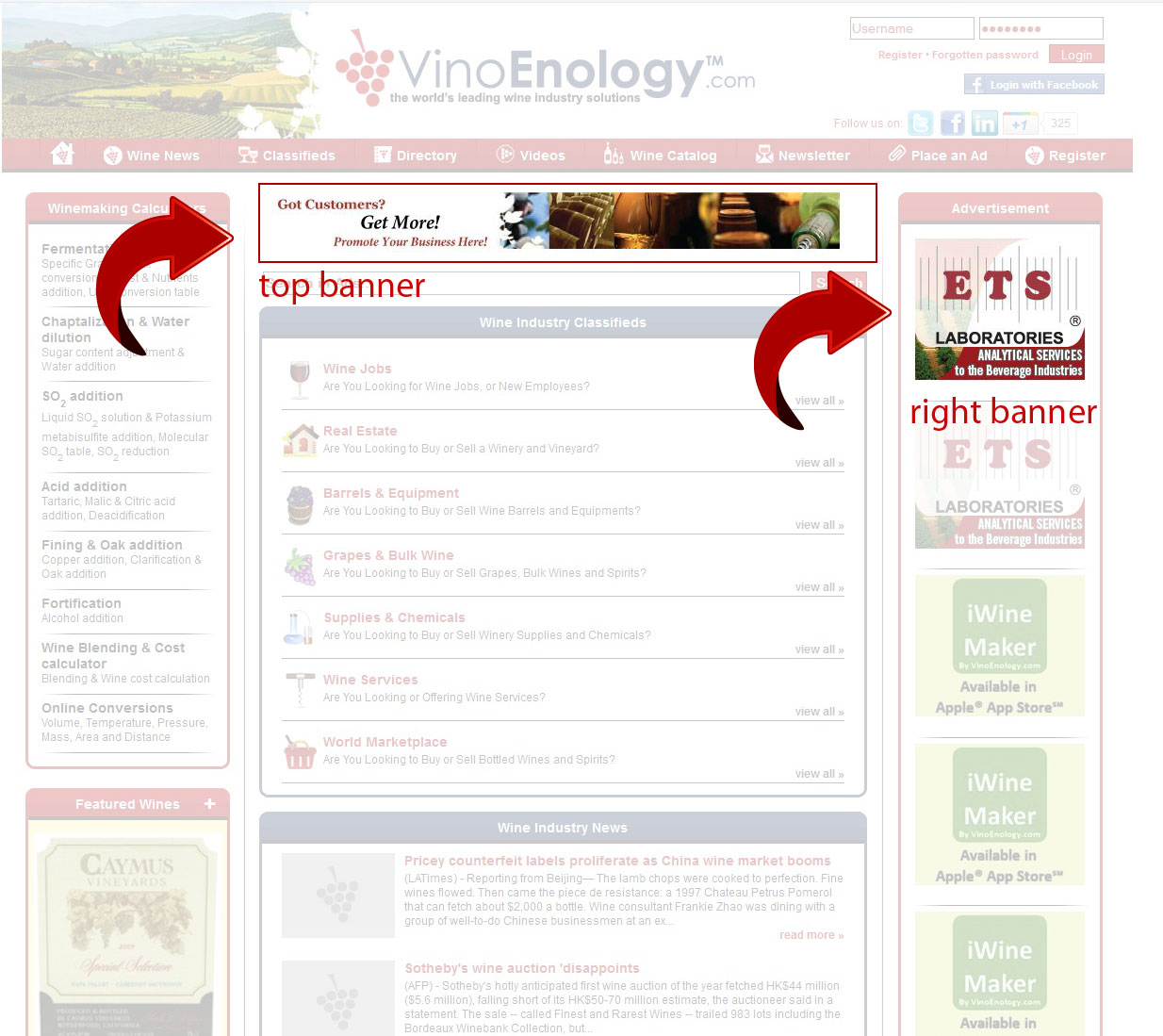 Thanks for your business and support!