Grapes & Bulk wine ad view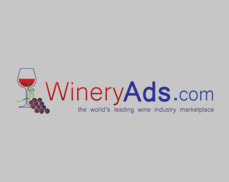 2011 Anderson Valley Pinot Noir
Product Type: Wine
Verietal: Pinot Noir
Vintage: 2011
Appellation: Anderson Valley
City / Location: Sonoma Co.
State / County: CA
Country: USA
Quantity: 540
Price: $ 16.00
Posting Type: For Sale
Expire on: 30.Jan.2014
Posted on: Dec 13, 2013
Product Details
We have 540gal of Anderson Valley Pinot Noir for sale in bulk.
The wine is currently stored in barrels.
Alcohol under 14% v/v.

Please email for sample and more info.