Does The French Laundry Have the World's Highest Corkage Fee?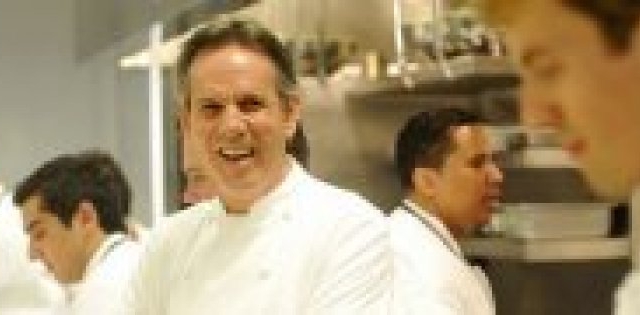 Does The French Laundry Have the World's Highest Corkage Fee?
Apr 30, 2014
6
(Wine-Searcher) - The corkage fees at Thomas Keller's two top restaurants might be the highest in the world.

If you want to bring your own wine to The French Laundry or Per Se, you can, but be prepared to pay $150 a bottle for the privilege.

The huge corkage fee charged by Thomas Keller's two top restaurants in Napa Valley and New York City is believed to be the highest in the U.S., and probably the world.

"It's plain old gouging," said Tom Wark, executive director of the American Wine Consumer Coalition. "There are a lot of really fine restaurants with outstanding wine programs and great sommeliers where the corkage fee is $25 or $30. I have to wonder if the wine service at The French Laundry is six times better.

"If you wonder why the average person has contempt for the idea of high-end diners drinking wine, this is a good example of why they do. It's not good for consumers. And it gives wine service a bad name," he added.

Thomas Keller Restaurant Group did not return an email and call from Wine-Searcher requesting a comment.

Throughout the U.S., corkage charges rarely exceed $50 with a few notable examples: Joël Robuchon in Las Vegas charges $100 a bottle and Masa in New York charges $95. On the other side of the Pond, the Shangri-La hotel at London's tallest building, the Shard, boasts similarly high corkage fees. Expect to pay £50 ($83.95) per 750ml bottle of still wine and £75 ($125.90) for a bottle of Champagne.

Presumably, Keller's high corkage fee is meant to discourage diners from bringing in their own wine from a visit to nearby Napa wineries but – incredibly – even at $150, sometimes it still might be worth doing.

2004 Schramsberg "J. Schram" Brut has an average price of $96 on Wine Searcher (all prices excl. sales tax). It's $395 at The French Laundry.

The 2007 Dominus Estate has an average price of $188 on Wine Searcher. It's $695 at The French Laundry.

However, there are more than 100 wines under $150 on The French Laundry's list, including Napa wines such as 2012 Cliff Lede Stags Leap District Sauvignon Blanc ($24 retail, $70 restaurant), 2012 Stony Hill Napa Valley Riesling ($29 retail, $85 restaurant) and 2012 Arnot-Roberts Watson Ranch Napa Valley Chardonnay ($39 retail, $110 restaurant).