US: The Wine Industry Steps Up for Earth Day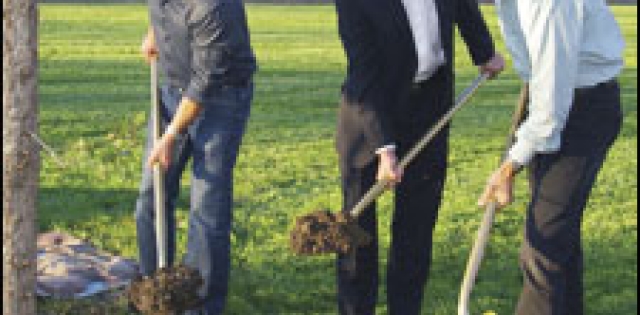 US: The Wine Industry Steps Up for Earth Day
Apr 25, 2014
6
(WineSpectator) - This past Tuesday was Earth Day, the annual celebration of all things eco-friendly. This year's theme was Green Cities, but our friends out in wine country were doing their part to save the planet as well. And just because Earth Day has passed doesn't mean you can't still get involved: Check out the official Earth Day Network website at www.earthday.org for more ways in which you can give Mother Earth a helping hand. Readers are encouraged to post their own Earth Day celebrations in the comments.

• Sonoma's Green Valley promises to turn even greener this weekend, with an Earth Day celebration to be held on Sunday afternoon at Iron Horse Vineyards. In attendance will be Green Valley Pinots and Chardonnays from De Loach, Dutton-Goldfield, Hartford Family and several others, and the celebration's guest of honor will be—who else?—former U.S. Supreme Court Justice Sandra Day O'Connor. Now a NAFTA adjudicator who oversees environmental measures across North America, O'Connor will preside over the event's locally sourced pies, environment-themed sculpture and all-female mariachi/bluegrass/bolero band. And really, what's a party these days without a couple of drones? While sipping on Iron Horse bubbly, guests will be able to learn about Silicon Valley Robotics' aerial drones and robots that specialize in agricultural water conservation.

• The last time we checked in with Napa Valley's Trinity Oaks, in 2012, their One Bottle One Tree program (they'll plant a tree every time someone buys a bottle) had yielded more than 6 million trees planted. This past October, Trinity Oaks held a commemorative planting of its 10 millionth tree, planted by Trinchero Family Estates CEO Roger Trinchero, Trinchero vice president Bob Torres and John Leary, executive director of Trees for the Future, a non-profit dedicated to planting trees in developing countries. Trinity Oaks wines, which retail for $8, are bottled in lightweight glass, use recycled paper for its labels and packing materials, and feature recyclable screw caps and reduced carbon footprint Nomacorcs. As of today, the Trinity Oaks tree count is up to more than 10,692,000 trees planted since July 1, 2008.

• Earlier this month, the main event of San Luis Obispo's 8th annual Earth Day Food & Wine festival was held at Castoro Cellars, where dozens of wineries, including Carmel Road, Chamisal Vineyards, Edna Valley Vineyard, Hope Family, J. Lohr, Justin, Ridge, and Tablas Creek, were among over 200 sustainability-committed purveyors. The organizers work hard to make it a zero-waste event, and this year claim to have generated less than 2 pounds of trash after all the composting and recycling was factored in. The Earth Day Food & Wine Weekend is organized by and benefits the Vineyard Team, a non-profit dedicated to promoting sustainable winegrowing on California's Central Coast.