HK trade official says China's wine consumption can grow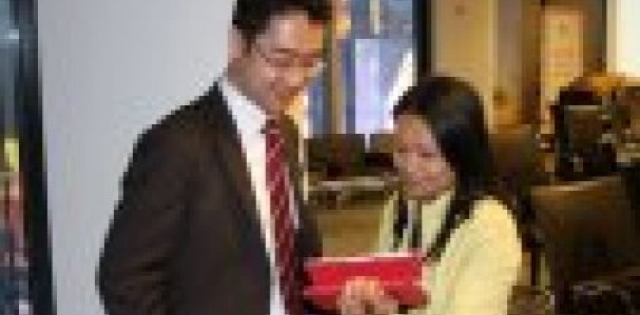 HK trade official says China's wine consumption can grow
Apr 25, 2014
6
(CD) - "China is a large consumer market for a number of products: cars, perhaps consumer electronic items and why not wine?"

That was a question raised during a discussion on "Trends in the Wine and Food Industries in Hong Kong and China" and the person raising it was Anthony Mak, director of the Hong Kong Trade Development Council (HKTDC).

Mak spoke at the gathering on Tuesday hosted by the Hong Kong Association of New York (HKANY). The event was presented as part of The Hong Kong Special Administrative Region (SAR) Briefing Series.

"On average Chinese consumers are just consuming one-fifth of what Hong Kong consumers are doing in terms of wine," Mak said. "So even if China is the largest consumer market for wine in the world, it has a lot of potential to grow even further."

The Chinese mainland and the Hong Kong SAR entered into a Closer Economic Partnership Agreement (CEPA) in June 2003. A significant part of the agreement is that Hong Kong and the Chinese mainland have zero import tariffs for goods going between the two. As a result, one of the markets that has picked up in the last decade is China's liquor consumption.

In addition to being the world's largest alcohol market, China is also the biggest global consumer of red wine, per data from a January 2014 report by International Wine & Spirit Research (IWSR).

The country, including the wine hub of Hong Kong, consumed 155 million nine-liter cases (1.87 billion bottles) of red wine in 2013. France and Italy rounded out the top three with 150 million and 141 million cases, respectively.