Margaux Price Cut for 2013 Wine Follows Lead From Lafite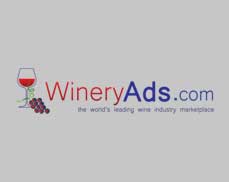 Margaux Price Cut for 2013 Wine Follows Lead From Lafite
Apr 25, 2014
6
(Bloomberg) - A 10 percent price cut on its 2013 vintage from Chateau Margaux this week followed reductions from rival first-growths Chateau Lafite Rothschild and Chateau Mouton Rothschild as top Bordeaux estates tested market demand.

Margaux put its 2013 wines on sale at 215 euros ($297) a bottle from Bordeaux wholesale merchants, down from 240 euros for the 2012, according to data compiled by the London-based Liv-ex wine market.

Yields fell more than 30 percent in many Bordeaux vineyards last year after cold, wet weather during flowering, according to winemakers. Investors are focusing on so-called en primeur sales of 2013 wines, which are maturing for future delivery, after prices for other vintages declined since 2011. The Liv-ex Fine Wine 50 has fallen about 4 percent this year after a 3 percent drop in 2013 and a 10 percent decline in 2012.

"The wine market is quiet, not helped by another so far badly judged 2013 en primeur campaign," Will Beck, partner at Wine Asset Managers LLP in London, said in a market report. "The industry has so far watched this with disappointment."

Greek retail magnate Andre Mentzelopoulos bought Chateau Margaux, whose wines have been sold in London since the early 18th century, in 1977. It has been run since his death in 1980 by daughter Corinne.